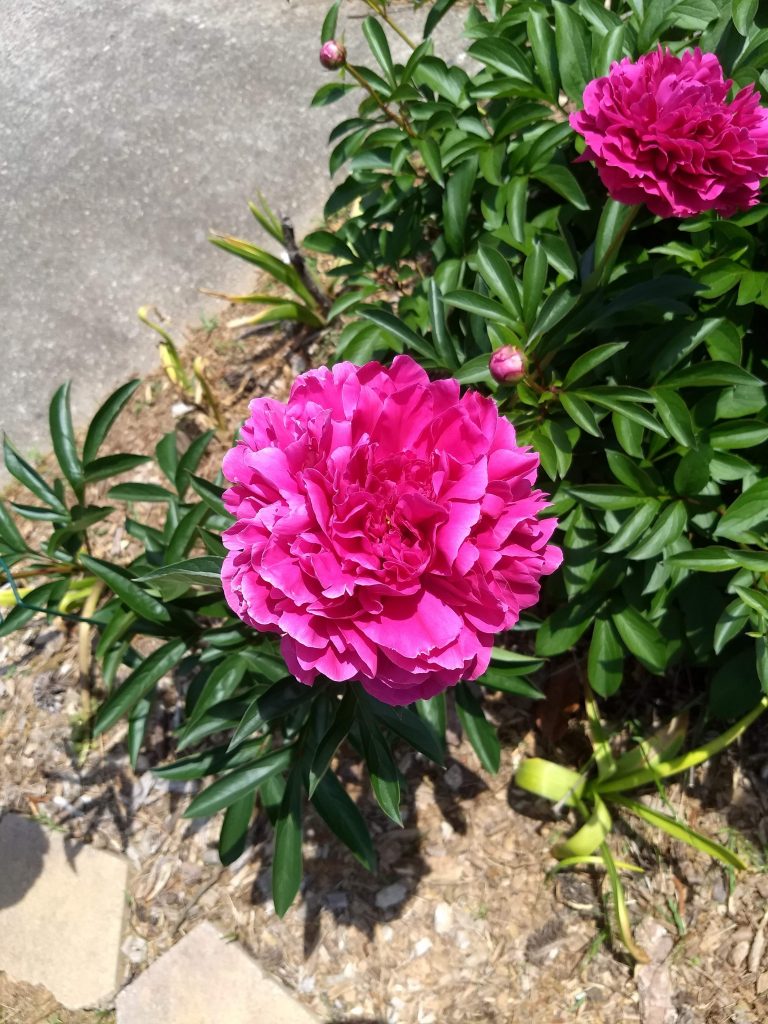 Romans 1:20 says that creation teaches us about God, that we can learn about God's nature simply by looking at his creation. With the reality of that truth sinking in my head, I am beginning to wonder what I could learn about God simply by taking a few minutes today to examine his creation?
What do the Spring flowers teach me? What can I learn about God from the peonies by the mailbox? Does a yellow dandelion in my yard say something about God's character? When I smell the wonderful aroma of a Magnolia blossom, why is my brain filled with a sense of awe? And what about the spider lilies, whose leaves are dying? They will be hiding in the ground, unseen until the fall, when they will explode out of the ground to paint their fiery red display across our yard, proving that life has been there all along.
What can I say? If a few Spring flowers are my teacher, then I must know that God loves beauty, and color, and intricate, surprising shapes, smells, and textures. He wants us to see it too, for he scatters it everywhere. But he doesn't leave it too long. He doesn't want us to get used to it and start ignoring it. Even though it may be gone for a while, it comes back, and we appreciate it all over again. There are different flowers for different seasons. And even in the Winter, there are icicles, frost, and an endless variety of snowflakes. And by my driveway, even if they have to peek from under the snow, will be the buds on the camellia bush, a beautiful promise of the coming Spring.